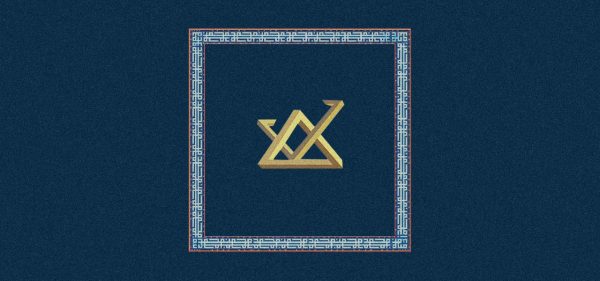 Composition date, 8,10, 2010
To see a world in a grain of sand, And a heaven in a wild flower, Hold infinity in the palm of your hand, And eternity in an hour.
Metafizik  bir ilham ile set teorisini inşa eden büyük matematikçi George Cantor'un nasıl delirdiğini ve set teorisinin ve sonsuzluk kavramının problemlerini çözmek için geliştirdiği continuum hipotezinin hem yanlış hem doğru olduğunu isbatlayarak nasıl gittikçe daha rahatsız hale gelip ömrünü bir tımarhanede tamamladığını anlatan bir BBC belgeseli…belgeselin devamında , Boltzman, Goedel, ve Turing gibi  dahilerin ayni fizikî realite ve matematik paradokslarıyla uğraşmaları sebebiyle  yaşadıkları sosyal ve ruhi trajediler anlatılıyor.
Bu kitapta tartışılan matematik, mantık ve fizikî realite paradoksları ve ilgili argümanları daha iyi anlamak için, ek bilgi olarak, fevkalade faydalı bir belgesel… .bu kitaba bir annex gibi telakki ederek izlenebilir.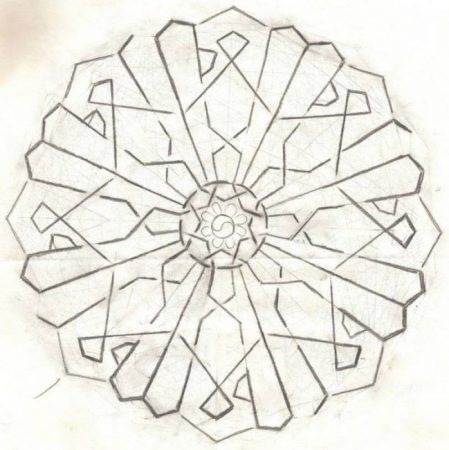 A geometrical kûfî design, "lâilâheillallah", composed by Şahin Uçar. Please note the inner circle and ever expanding symbol of infinity (∞, oO ) in this composition:
Draw a  circle! Every circle includes infinite reference points; but what if, you draw a bigger circle which covers the first one. Then, according to set theory,  there are  bigger infinities than any infinity & this idea is proved mathematically, though it is self-contradictory. To resolve this paradox, the continuum hyphothesis comes into play which is neither provable nor unprovable. According to Cantor this paradox is resolvable only in god. Read the book & see the documentary…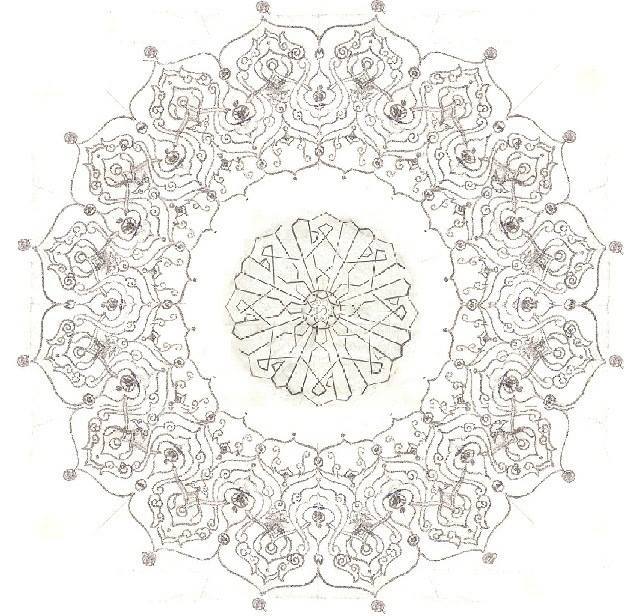 lâilâheillallah: kaybolan bir desenden kalan müsvedde kompozisyon çizimi.