translated to english by ahmet f. uçar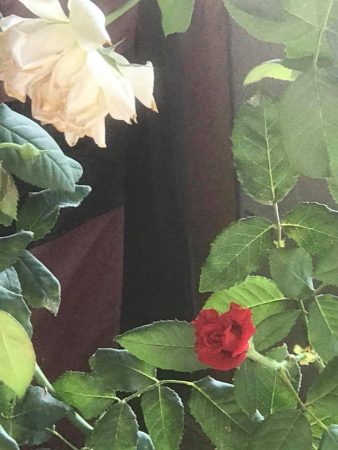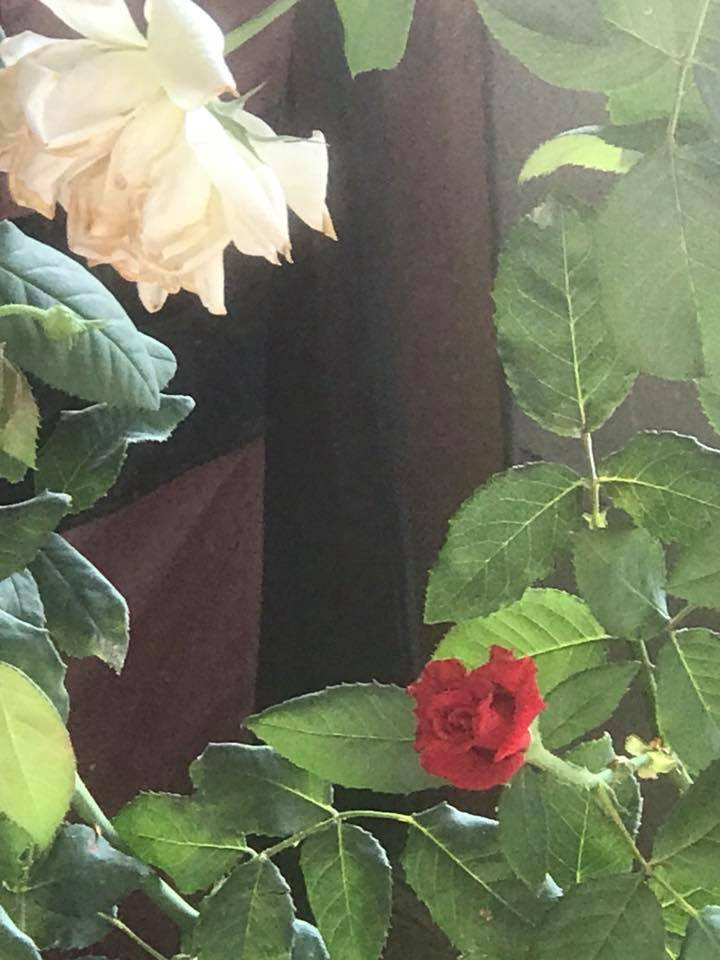 "Güle dair bir neden yok gül açar çünkü açar/
Ne gözetir kendini ne görülmek arzular.."
Angelus Silesius. Merhum Sedat Umran çevirmiş…
.
"Üstünde Gül biten bir toprağın 'kil' tabakasına
o gülün kokusu sinmiş, ve o kilde dahi bir gül kokusu
peydâ olmuş"… Kil dermiş ki: "ben bir müddet gül ile
komşu oldum/ bu gül kokusunu o gülden aldım"
Gülistan, Şeyh Sa'dî-i Şîrâzî
GÜL
.
Ey gönül gel, gör, ibret al!
Bir avuç kilden topraktan gül biter…
Topraktan gül nasıl biter?
Tohum nasıl oluyor gül?
.
Tohm-u gül, güldür, gül açar,
Bu cansız 'kil özü'nden ne alır gül?
bir gül açmışsa eğer gâyesī var, cânı var
Gül mü asıl, Kil mi asıldır, ey dil?
.
Aslı, nesli, resm ü hüsn-ū ânı var
Kōkusū gül, rengi gül, bir gonce-ī pinhânı var
Ey 'Sebeb'-ī hilkat-ī gül, 'Gâyet'-īvuslat nedir?
Şerh-i esrâr-ī rümûzdur hem nihânî bir sadâ!
.
Gül açar; ki sırr-ı beyânıdır:
Bir avuç "kil"ī…gül" eden O'dur!
.
Ey gönül gel kendözün bil
Gel kendine sefer et, bul!
Kendözünden kendine gel
Budur Yolculuk, budur Yol!
.
Dil de bir güldür: "Lem-yezel"
.
Her nesnede gizlidir ol
Evvel, Âhir, Bâtın, Zâhir
Ondan sever şeydâ gönül
Ondan biter mutalsam gül
.
Ondan mıdır ki güldür, gül?
gül değildir gönüldür gül
.
Ondan mıdır şeydâ gönül?
gül alır gül satar gönül
.
güldür solar tekrar biter
dalında bir bülbül öter
kokusu cânımda tüter
gönlümdeki bir güldür, gül
.
"Her gül-ī gülzâr bûyî
nâfe-ī "kaalû: belâ!" •
Her dem-ī hoş-bû gül-ī ter
taa ezelden merhabâ!
.
Sebebi nedir bu açan gülün?
niye yaprağı dökülür dalın?
nereden gelir kokusu gülün?
.
Gül kokar "açık sır" olur âşikâr ••
"Gül remz-i cemâl-ī gül-i ruhsârı o yârin!"•••
Dil şâhid-i mazmûn olalī ol gül-i gülzâr
Gül olur açar…
Gül açar ki sırr ola âşikâr!…
.
…
• şairin kendi divanındaki "Fuzuli'nin gazeline taştîr" şiirinden alınmış bir mısra
•• açık sır (open secret) Goethe'den muktebes "varlığın ma'na ve mazmunu" kitabında geçen bir bahis
••• şairin kendi "tevhid kasidesi" nden alınma bir mısradır
ROSE
"There is no reason for the rose, the rose blossoms, because it does.
Neither craves to be seen, nor cares for itself."
Angelus Silesius. Translated by Sedat Umran
.
"The clay layer of the soil on which the rose blossomed
absorbed the smell of the rose, and even in that clay
arose the smell of the rose. The Clay would say:
"I have been the neighbour of the rose for a while,
and that's where I got this smell of rose"
Gülistan, Şeyh Sa'dî-i Şîrâzî
.
.
Oh heart, come and see! Take a lesson!
From a piece of clay and soil a rose is risen.
How does a rose rise from the soil?
.How does a seed become a rose?
.
The seed of the rose, is the rose, it burgeons.
What does the rose get from this lifeless clay?
If a rose blooms, there is a purpose, since it is alive!
Oh heart, is it the Rose or the Clay that is of the essence?
.
It has an origin, a genesis, and noblesse and a moment of beauty.
It smells of the rose, its color is the rose, and a hidden sprout it has.
What is the purpose of its creation? where is the ultimate union?
That is an exegesis of the meaning from mysteries of those hidden signs, and also a secret call!
.
The blooming of the rose is the revelation of a secret:
It is Him who makes a rose from a piece of clay.
.
Oh heart, come and know thyself,
come and journey into thyself, and find!
Come from yourself toward yourself.
That is the journey, that is the Way!
.
The heart is also a rose – everlasting one!
.
He is in every object, former and latter,
innermost and outermost.
Therefrom comes the talisman of the rose.
Is that why the rose is the rose?
The. rose is the heart, it is not a rose.
.
Is that why the heart flows over?
The heart gets a rose and gives a rose.
The rose withers, and buds again,
And on its branch the nightingale chirps,
While its smell reeks into my soul.
The rose is a rose in my heart.
.
Every rose in the garden is the musk of saying yes,
to the oldest question of Old Testament
Every whiff of it is a blessing,
it is a greeting from eternity.
.
What for opens the rose?
Why does its petals fall?
From where comes its scent?
.
The rose smells, and the "open secret" reveals.
.
"The rose is a symbol of the beauty of that rosy cheek of the Beloved!
Since I have become the witness of the concealed meaning of God, that rose of
the garden of roses.
Becomes a rose and blooms again and again
.
The rose blooms so to reveal the secret!